ZeichenSetzung | BildWahrnehmung, 2016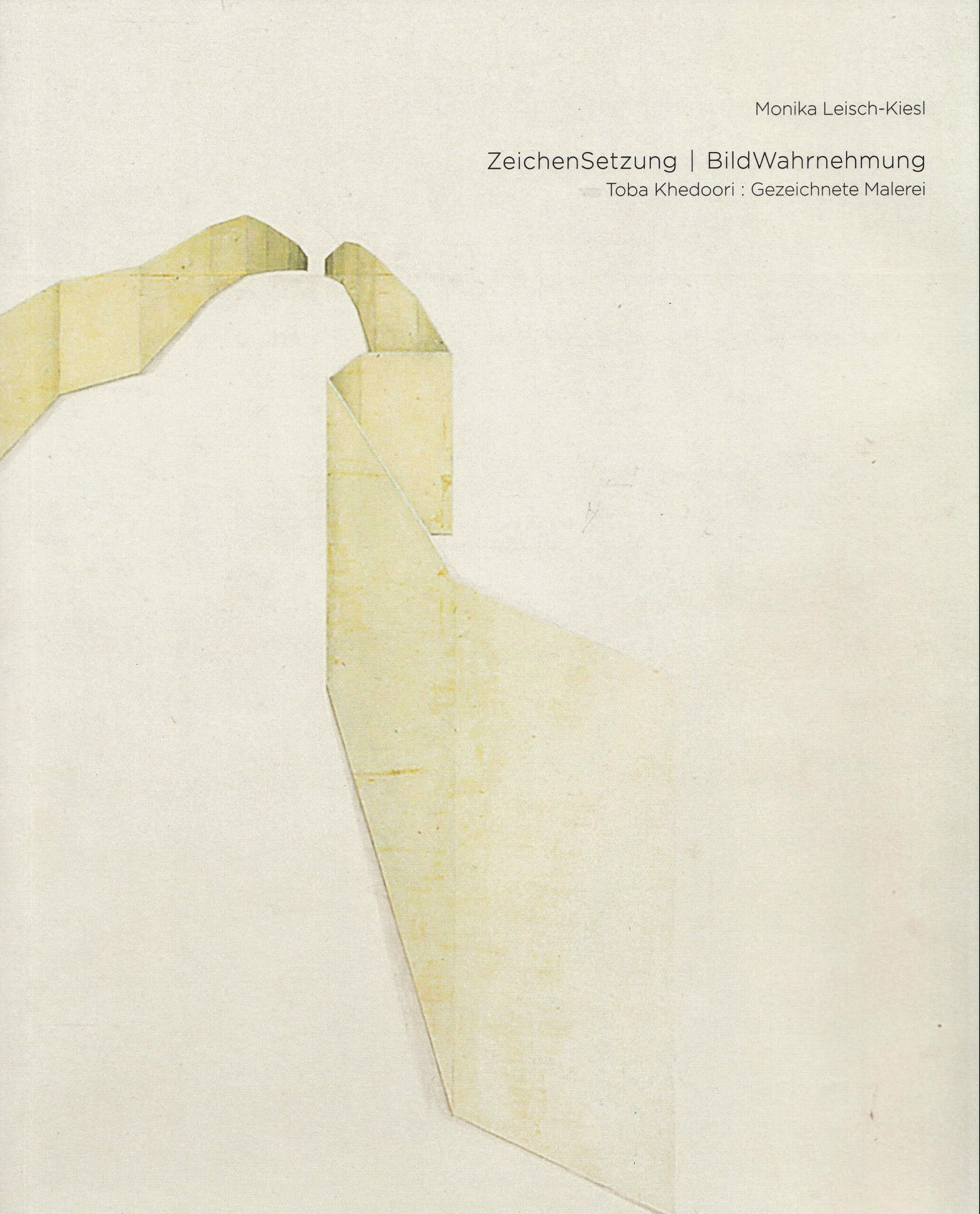 Evoking a Sign | Perceiving an Image, 2021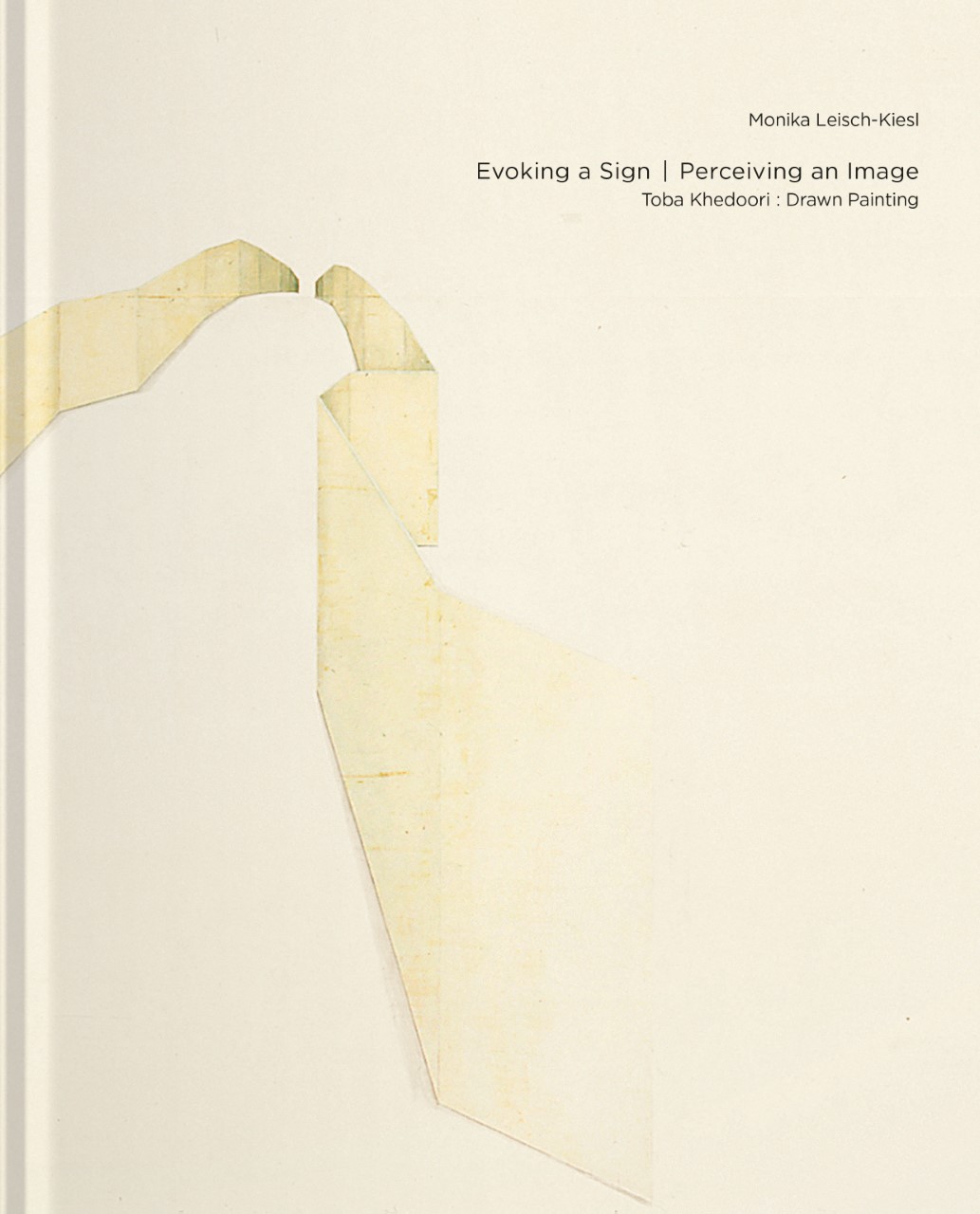 Es gibt für mich ein paar Bibeln der Zeichnung, dazu gehört etwa die Publikation von Catherine de Zegher, On Line. Ich werde mit Sicherheit auch das Buch von Monika Leisch-Kiesl in mein Repertoire an Bibeln aufnehmen!
Elsy Lahner, Kuratorin für Gegenwartskunst,
Albertina Wien, April 2017
Wie ein Wirbelwind durchstöbert die Autorin kunstwissenschaftliche und philosophische Theoreme und weiß an den richtigen Fäden zu ziehen. Stets die großformatigen Zeichnungen Toba Khedooris im Blick verliert sie den Horizont ihres Forschens nicht aus dem Auge. Sie stachelt ihre LeserInnen an, eingespielte Denkpfade zu verlassen – und wird sich damit nicht nur Freunde machen.
Dass sie dabei nicht alle relevanten und gegenwärtig diskutierten Positionen aufgreift, lässt den Fachmann manchen Literaturhinweis und erwarteten Disput vermissen – doch schafft sie es damit, eine komplexe Gedankenführung leicht zu halten. Auch wenn der Band dank der hervorragenden Gestaltung von Sibylle Ryser gewichtig in Händen liegt.
Eine mutige Publikation, die nicht zuletzt danach fragt, wie ein kunst-wissenschaftliches Buch seine LeserInnen erreichen kann.
Veranstaltungsankündigung,
Albertina Wien, März 2017
Anhand der Zeichnungen von Toba Khedoori zeigt Monika Leisch-Kiesl die schier unendliche Tiefe und gleichzeitige Begrenztheit des kreativen Prozesses auf, der als eine gefühlte und gedankliche Annäherung an das gesehen werden kann, was nie erreicht wird. Die assoziativen Räume, die sich beim Betrachten des Unvollständigen eröffnen, führen dieses Prinzip weiter. Sie scheinen unendlich und sind doch begrenzt. Die Wahrnehmung als Basis kreativen Schaffens und Erkennens wird in ihrer Vielschichtigkeit von der Autorin mit einem analytischen Verständnis behandelt, das mich als Künstlerin tief berührt, bestätigt und bereichert.
Siegrun Appelt, Künstlerin
Wien, Dezember 2016
Professor Leisch-Kiesl's book ʻZeichenSetzung / BildWahrnehmung. Toba Khedoori: Gezeichnete Malerei' [literally = Sign-Setting / Image-Perception. Toba Khedoori: Drawn Paintings] is the most thorough study of the artist's work to date. For, not only does it present in-depth analyses of Toba Khedoori's ʻdrawn paintings', it also is a very concise, and scholarly discussion of the phenomenology of draftsmanship under contemporary conditions.
Leisch-Kiesl convincingly shows that our understanding of Khedoori's work benefits greatly from reading it through some of the most definite European philosophers' concepts (Derrida, Gottfried Boehm, et al.) and current image theory as well.
Leisch-Kiesl's book is pleasant reading to the mind, yet never underestimates its readership. It should appeal to anyone, whether academically trained or not, who is interested in Toba Khedoori's work and the true complexity of her artistic concept.
Dr. Stephan E. Hauser, May 2017
Librarian at Schaulager*
*Schaulager (www.schaulager.org) holds one of the largest collections of Toba Khedoori's work, and has lent to the artist's recent mid-career exhibition in Los Angeles, currently shown at its second venue, the Pérez Art Museum in Miami.
"I have read few chapters in your book Evoking a Sign / Perceiving an Image. I really admire your style and the profundity of your questioning. It is a pleasure for me to move with your text. I will continue to read it."
Dr. Zeynep Direk, August 2021
Professor at Koç University, Istanbul
"I have read few chapters in your book Evoking a Sign / Perceiving an Image. I really admire your style and the profundity of your questioning. It is a pleasure for me to move with your text. I will continue to read it."
Dr. Zeynep Direk, August 2021
Professor at Koç University, Istanbul
Peter Schink, in: kuki. Magazin für Kritik, Ästhetik und Religion 02/2019, 62 (kunstundkirche.com)
Monika Keller, in: goodreads.com (apr 25, 2018)
Hannah Winkelbauer, in: OÖN 2018-01-12, 16
Johanna di Blasi, in: sehepunkte 17 (06/2017)
Susanne Winder im Gespräch mit Monika Leisch-Kiesl, in: kunstgeschichte aktuell XXXIII (04/2016), 3
Kundenrezension, in: amazon.de (12/2016)
Fakultät für Philosophie und für Kunstwissenschaft, KU Linz / Abteilung Kulturwissenschaft, Kunstuniversität Linz / IDA – Institute of Dance Arts, ABPU Linz, 08. – 10.06.201